November 18 ~ 3:10pm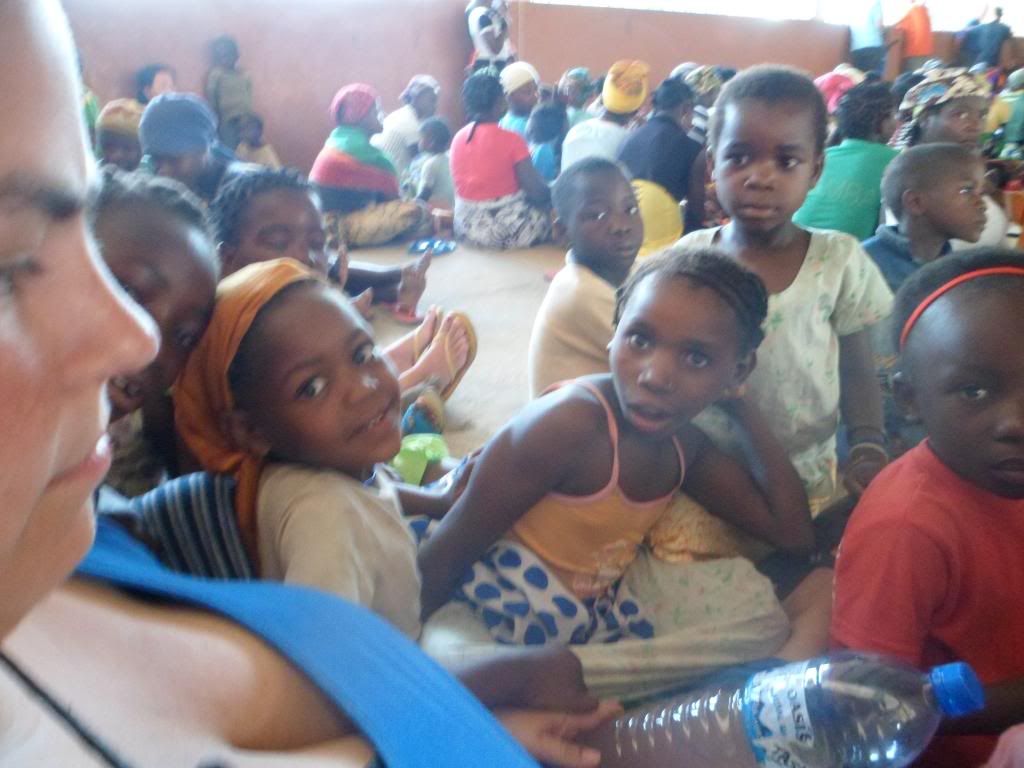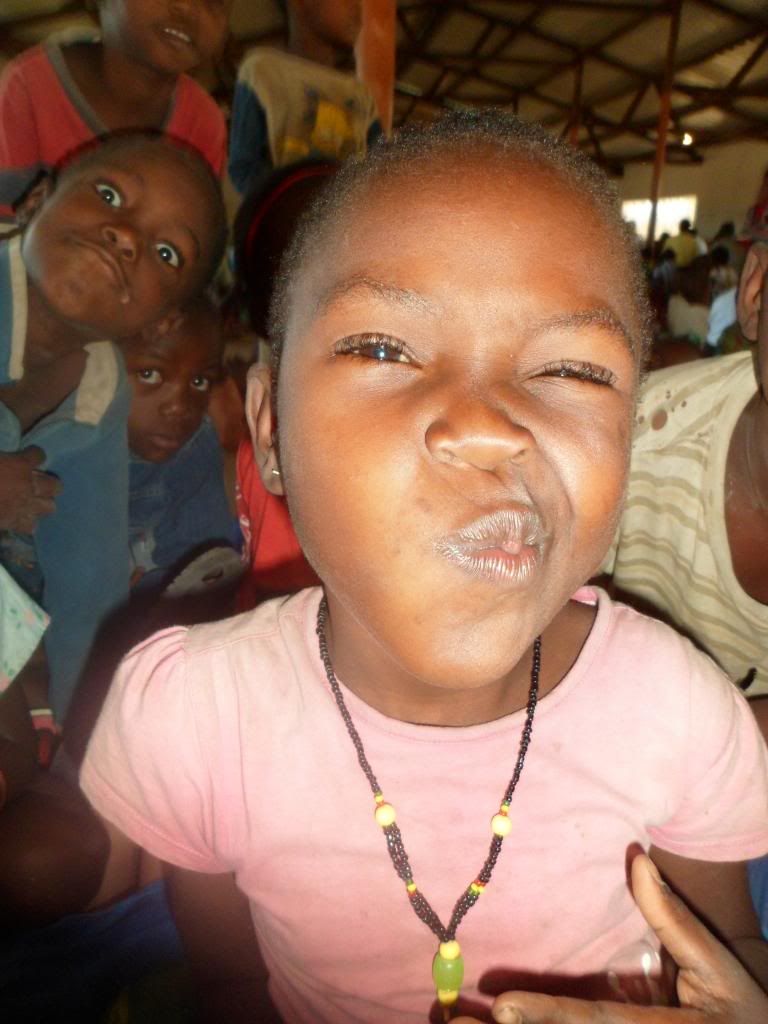 This morning we went to church in Meize. There was an english speaker. We all had to get up on stage and introduce ourselves. After that we got to sit down with the kids. I probably had 5-6 practically on top of me the whole time. We had a great time making faces at each other. They were all being very silly.



When church was over, they had us line up at the door to shake hands with everyone leaving. I must have shook 200 hands. Afterwards we headed back over to the children's center to have lunch. I hadn't seen Izak during church but right afterwards he found me with a big smile. He had a english/portuguese bible in his hands so I showed him Philippians 4:13. I asked him if he liked the bible and he said yes in english. I asked him if he knew any english and he said yes but that's all he would say so I'm guessing that yes was his only english word.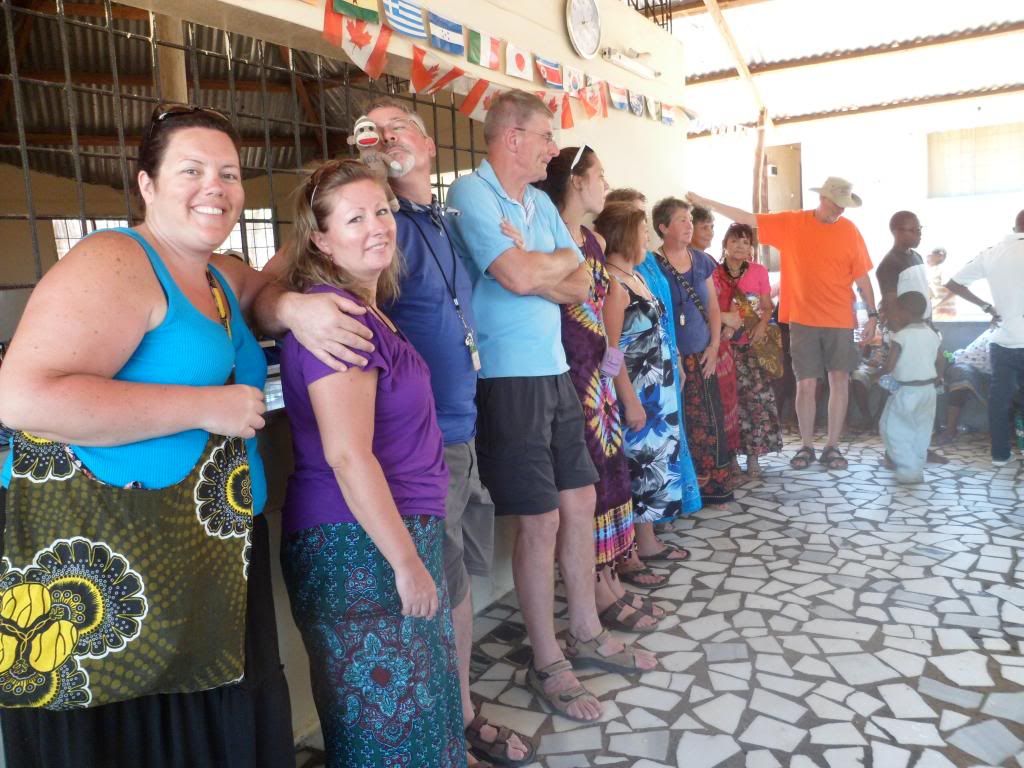 After lunch they had us line up in the gazebo and they presented us with presents. Raciena put a beautiful necklace around my neck. Most of the other women got earrings. Interesting that I got a necklace since I never take my earrings out. Very shortly after that we left to go back to the Pemba base. We have had some down time now. Some have gone to the beach, some have stayed behind.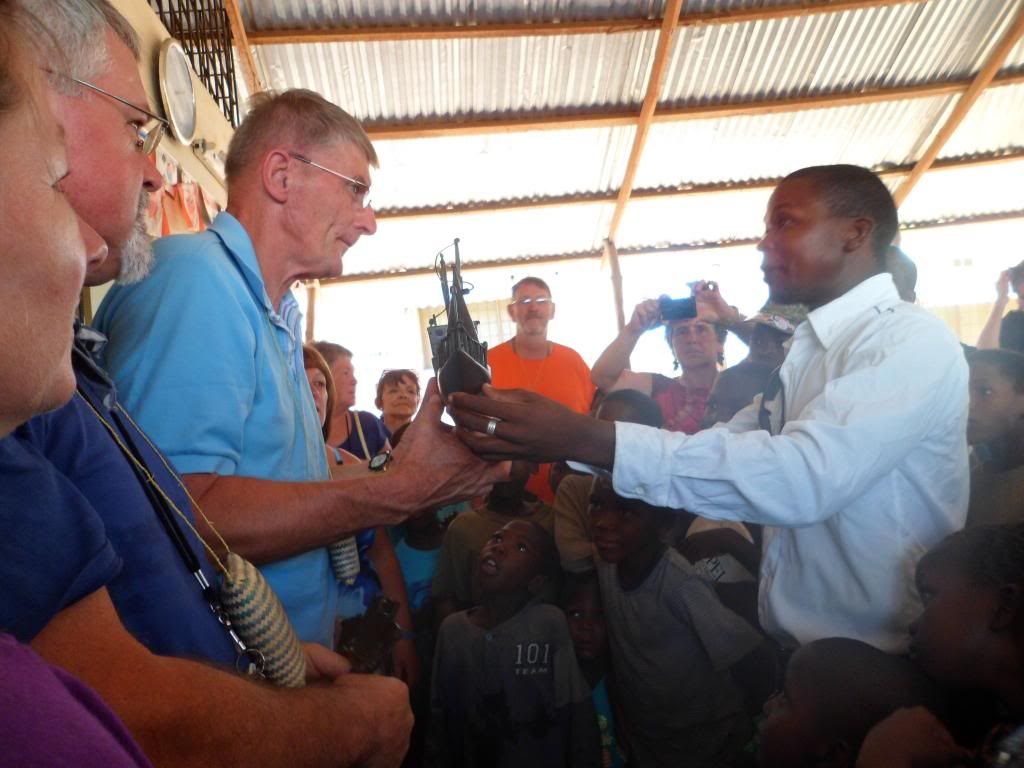 Oh I was able to get some background on Izak. Elizabeth asked Martino. He is from the village by where we went to the beach. His father died and his grandmother was taking care of five of them and having trouble feeding them. Elizabeth wasn't sure how Izak was chosen to come to the children's center but she thought it had something to do with him having potential to go to school further on and such. I believe he is going to be a great leader someday.
8:55pm
The rest of the day was mostly relaxing. I had a bun with peanut butter on it for supper with some almonds. I liked the rice and beans when we first got here but it's getting hard to stomach it now. Today at lunch, I'm pretty sure there was sand in it. I asked Izak if he liked it and he said no. I feel bad for him because he has to eat it every day and I'm sick of it after a week. I'm going to bring him some beef jerky and almonds tomorrow night when we go.
Tomorrow is our last full day. I'm excited to see my kiddos and Jeff again but I wish I could stay and do more for the kids in Meize.