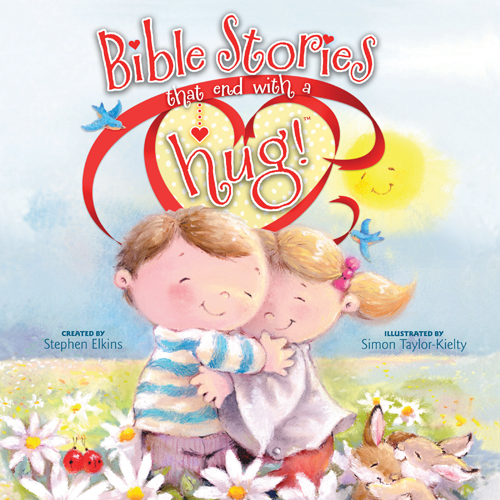 I'm very late with this review. I received this book from Tyndale the day I was leaving for Africa, Sweet Pea flipped through it right away and enjoyed the pictures. We didn't get a chance to pick it up again obviously until after I got back. So here is the review!
This book is best suited to kids between 1-5. SP liked it the best. It has 74 bible stories that are 2 pages each. Each story is in a language easy to understand and engaging. They are broken up into paragraphs so I can interact with her as I read. It also has questions to ask your little one. In every story it ends in giving the person you love a hug. That is the fun part.
It's a really great little bible story book. It has cute pictures and is a joy to read. "J" loves to read this to her little sister. And Sweet Pea loves to be read to. I'll definitely be putting this by her bed for bedtime every night.
This book was sent to me by Tyndale publishing for review. I was not required to give a positive review in exchange for this book.