November 9th - Ingwe wilderness reserve~
Outside our rooms at Michael's Children's Village
Today we had a ton of fun. we woke up around 6:45 or so. Don D prepared an awesome breakfast of scrambled eggs, hash potatoes, porridge and toast. We ate and then had our devotional. A bit later we met with Kelsey and Catherine who are missionaries here. Later on, Teesa, who is the director of Michael's children's village came and we learned a bit about what they do. It's unlike any orphanage I ever imagined.
They have three houses of children. The Dube House, the Khosa House and the Baby House. Each house has a set of house parents who care for them. MCV's vision for them is to get them established as a family unit and then help them get established back into the community. They then find new house parents and start the process again. They also have a bible college, a preschool, and a dream centre which focuses on teaching them computer skills and career development.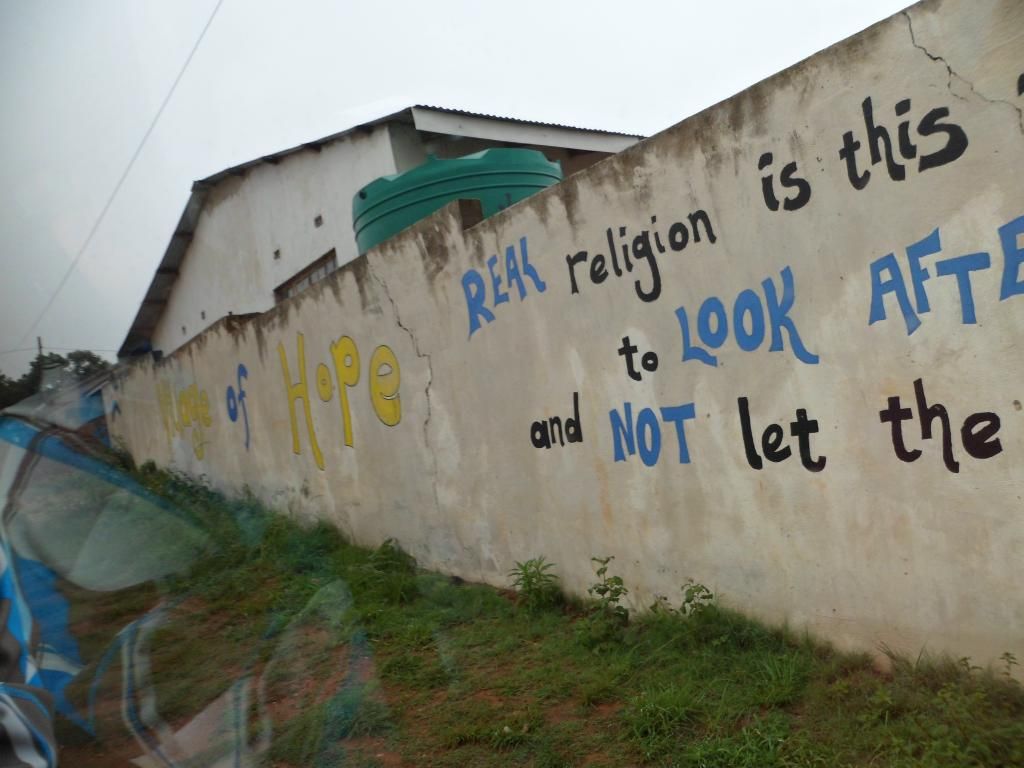 We didn't get to meet many of the children as they stayed in their houses because of the rain. We did meet a few of the older ones and they were very shy. Shortly after that Lynn and Michael who run a safari came to get us. They drove us a long way to their safari spot near Kruger National Park.
After we got settled in our rooms, we jumped into the safari mobiles.... Aka.. Land rovers...
There were six to a vehicle and I was with Barry, Gail M, Morgan, Lisa and Darlene. We had a ton of fun. So many laughs. Nearly fell out of the Jeep a couple times and nearly got pushed out by Morgan who got a little jumpy when it got darker and more bugs came out.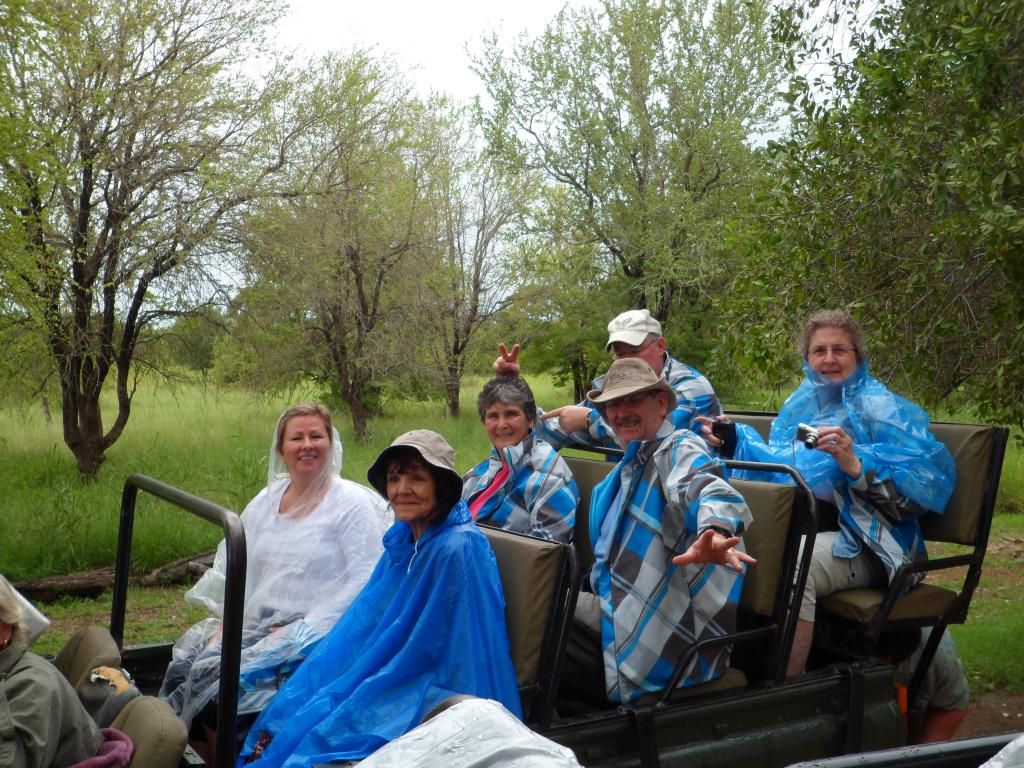 The other group
We spent 3.5 hours driving through the African Bush. It was so beautiful. Our driver was a little girl named Denise. Well she wasn't really a little girl but she was very small. She was really funny and loved to tell stories. She was cute and had a great laugh. We didn't see many animals but had so much fun. We saw some elephants, wildebeest gazelles, cape buffalo, and mongoose. We are getting up at 4:45 tomorrow to go on an early safari. Hopefully we will see some lions and leopards. We got back at about 7:30, had some wonderful bbq chicken & sausage with salad and garlic bread by the fire. I love the night sounds here. Crickets and frogs. Also there is a bird that makes a sound like water dripping. So Cool!!
Cape Buffalo... See that tent in the distance? Barry slept there that night.